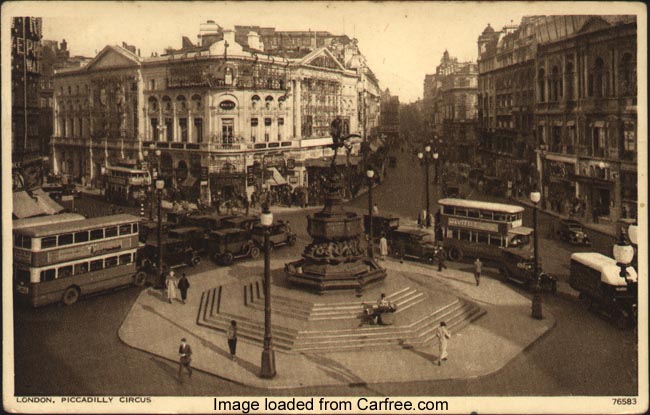 Our eldest daughter Amanda is away to that there London this weekend with her boyfriend Chris who has treated her to two nights in a swanky Piccadily hotel, the fool.

He's known her for long enough now to realise that, even more than her mother, Amanda lives to shop, and he should know by now that when she shops she does not use her own money to pay for the stuff she buys, she uses either her fathers money or her boyfriends money.

Even before she left, with her own money saved up and sitting safely in her bank account, she attempted to prise some "spenders" off her mother, who, showing great resolve, refused and told her to spend her own to which she replied "right I'll ask my dad then".

She did ask me, I diplomatically ignored her request as a reply at this stage would have upset either the wife or the daughter resulting in a two day tantrum by either or both - see how good I am at this woman control thing ?

However when I was taking them to the railway station on Friday morning I confess to giving her £50 "for emergency use only", so thats the last I'll see of that then as "emergency use only" to Amanda means seeing something else she wants to buy in Top Shop when she's spent all of her own money.

Some of my "emergency use only" money was no doubt spent on Friday night when we received a text telling us that they were in a bar waiting for food and that their round of two drinks (beer and wine) had just cost them £10, they wouldn't be able to get drunk on my "emergency use only" money then.

Unbeknown to both of them they have of course picked one of the busiest weekends of the year to go to London, yesterday was the 11th Nov, Rememberance Day, and an event in Trafalger Square completely spoiled her plans for a shopping morning as Chris wanted to attend - we got a very annoyed text message from her just before the two minutes silence at 11am telling us that "they were wasting time hanging around TrafalgerSquare because HE wanted to take some photographs".

Following the 11am event was the Lord Mayors Parade which I doubt very much she attended, by that time the clothes shopping frenzy would have started on Oxford Street, no more texts arrived after noon so we assume that shopping filled the rest of the day to total exclusion of sending messages back home, or anything else.

Today of course they have the proper Rememberance Service to battle through on the embankment although I have told them to head for Covent Garden this morning - its a typical touristy thing to do but sunday morning drinking over-priced coffee whilst beating off the beggars in Covent Garden is one of the more pleasant tasks that one can achieve.

Personally I hate London, its filthy, over-priced to the extent of robbery, teems with crooks just waiting to extract money from you in a variety of ingenious ways, and contains far too many ignorant, miserable, self obsessed people - and still the overseas tourists make it their first port of call and base their impression on English people from the rag-tag bunch of misfits that they meet there.

So I hope they enjoy their weekend and I hope they find someone to give them a lift home from the station when they arrive there this afternoon - I will be gently sozzled at a rugby club dinner all afternoon.